Century (2019-2020)







Promotional video, showcasing the planned events and venues around Hartlepool.




Century was a live brief where I, and 20 other artists, were briefed by Hartlepool Borough Council to create a brand identiy and promotional materials for a town-wide event celebrating 100 years of art culture in Hartlepool. One of us was to be selected to go on to work with local painter, Narbi Price, and the Hartlepool Borough Council to work on further branding - I was the one selected to move on. I created multiple large posters, a travelling brochure with a QR code to a digital map, a large posterzine to be purchased at the exhibition, and signage that would direct people to the multiple different events around the town. There was supposed to be events on at many of Hartlepool's most iconic locations, that would then culiminate in an exhibition featuring paintings preserved by the Sir William Grey House - but due to Covid-19, it was all cancelled and ended up becoming a single exhibition.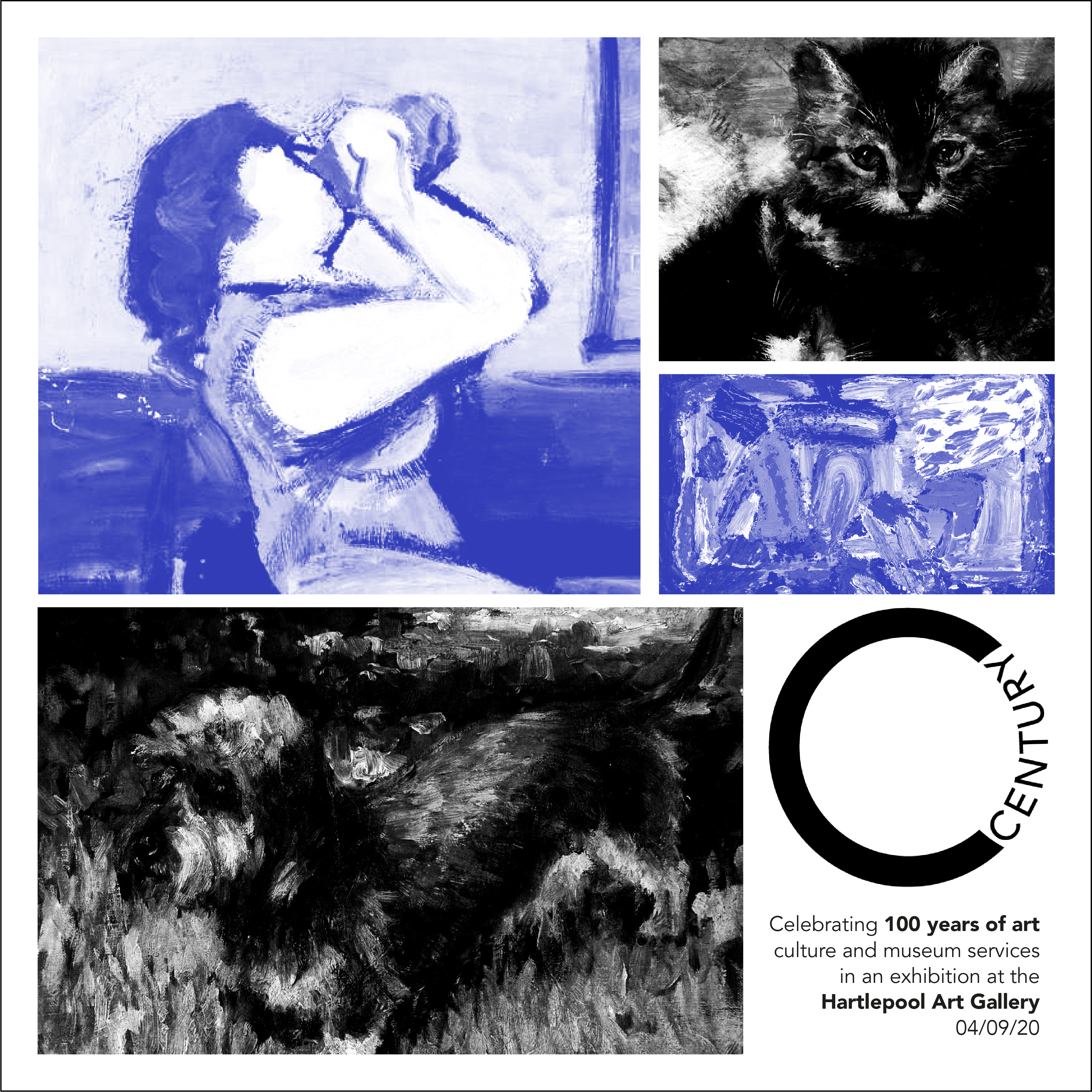 Animated Century Logo and Instagram posts promoting the exhibition.
An A1 posterzine to accompany the exhibition.



My poster designs and motion work were still used to promote the exhibition, on the Hartlepool Art Gallery Instagram, that took place from September to November, 2020. As well as some of the work I had already created, they asked me to design a catalogue that would accompany the exhibition, feature all of the artwork on display, as well as writings by Narbi Price. I designed the catalogue myself, working with the Hartlepool Borough Council and Hartlepool Art Gallery, and it was handed out to viewers at the Century Exhibition. They also asked me to design labels that go alongside the artwork, with the painting's name and artist.




Photos of the Century exhbition catalogue, featuring writings by Narbi Price.

Photo from the Century Exhibition, curated by Narbi Price, featuring labels designed by myself.